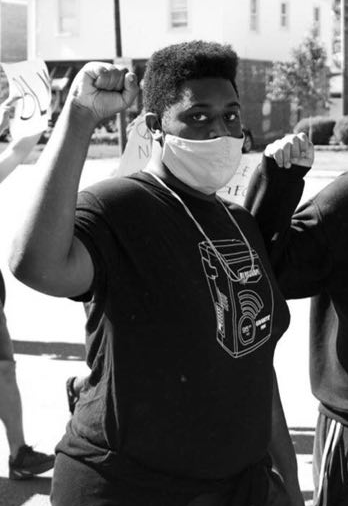 Julius Jefferson
is a Chicago-bred filmmaker with specialization in directing, writing, and editing. A graduate of Southern Illinois University's Cinema program. Julius' work in film includes his surreal sketches & bumpers in the Regional Emmy-winning program alt.news 26:46, co-producing anthology web series HOOPS, and editing award-winning feature film DA BIG ZIP.
At 13, inspired by his father's love and knowledge of film,
Julius
began studying the classics and discovering the masterpieces of world cinema. He grew a taste for the unconventional films that broke expectations, which is mirrored in his work. According to
Julius,
to create in the 21st century is to be always experimenting. An artist who looks to complicate familiar narratives to the point where an audience will have to resolve it themselves.
As of 2021, Julius is currently producing music videos for Midwest bands and artists, finishing up a comedy script that he plans to produce this Fall, and released MY NIGGA WHITE JESUS, his latest short film that has won the Special Jury Awards at the 6th Andromeda Film Festival and the 1st Gladiator Film Festival.